Josie Greenwood is a sweet little girl who died of Leukemia in 2007 at the age of three. JosiesHope.org is this website, created and maintained by her family, as a multi-purpose gathering place for sharing Josie's story, creating awareness about childhood cancer, and raising funds in the fight against cancer.

Josie's Hope is an unofficial fundraising organization started by Josie's family in Grand Forks, North Dakota. We are currently raising funds for The American Cancer Society's Relay For Life 2017. Team Josie originated with the 2008 Relay For Life event in Grand Forks, North Dakota, and we continue to celebrate and participate in this wonderful annual event. You can learn more about Team Josie by clicking here.
Help Vintage Guitar magazine Fight Cancer
Enter the Team Josie Relay For Life Raffle

First prize: a John Page Classic AJ Rosewood and Blackwing The Crow head and 2×12 cab – a prize package valued at $4,567! The John Page Classic AJ Rosewood has a single-cutaway alder body guitar with 13″ lower bout, front and back contours, and a lower horn/neck heel that allow easy access to the upper frets. Other features include a neck with medium-C-shape, staggered tuners, bass-justified fret dot markers, and Bloodline by John Page JP-3 pickups. The Crow, by Blackwing Amplification, is a 20-watt class A/B 20 single-channel head with 5AR4 circuit, passive effects loop, and selectable speaker impedance. It uses two 6V6 power tubes while its preamp has three 12AX7 tubes and one 12AT7. Visit: www.johnpageclassic.com and www.blackwingamps.com

Second prize: John Page Classic Ashburn  Special maple worth $1,539! The John Page Classic Ashburn Special has a translucent blond finish on an ash body, maple neck with medium-C shape, tinted amber finish on the headstock, bass-justified fret dots, three Bloodline by John Page JP-1 pickups, 22 nickel-silver frets, and a tortoise pickguard.
Raffle tickets are available for $25. Entry deadline is May 26, 2017. Only 600 tickets available!
CLICK HERE TO PURCHASE RAFFLE TICKETS AND HELP SUPPORT TEAM JOSIE
"Each year, Vintage Guitar sponsors Team Josie in the American Cancer Society's Relay for Life, in memory of my grandniece and the daughter of VG webmaster Joe Greenwood, who lost her battle with leukemia in '07 at the age of 3. On June 2, Team Josie will participate in its tenth Relay for Life in Grand Forks, North Dakota.
"The majority of the money is generated each year via a raffle for 'Josie' gear offered by our generous advertisers. This is an important charity for us and, to date it has raised more than $97,000. Every penny we raise goes to the charity.
Please join us.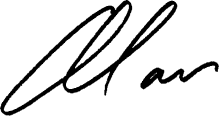 Alan Greenwood
Founder/Publisher
Vintage Guitar